Understanding Key Products of the Morton System

We have created three tutorials that we call podcasts. Because of the many different devices we have created
two versions of each podcast. The
"Standard Version"
should work with almost all devices.
The Standard Version may not work with older computer systems but the
"Flash Version"
most likely will.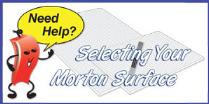 Picking the right Morton Surface is important. If you need a small system due to limited space, you have options. This Podcast will show you all your options and tell you why this decision is important to your longterm success.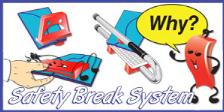 The 3-part Safety Break and the M-80 make up the Safety Break System. New products, like ring saws, have limited the need for the M-80. If you have an M-80 you have a great tool. The 3-part Safety Break should be your starting point for a glass breaking tool... there is nothing better.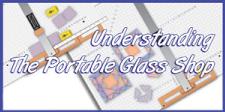 The Portable Glass Shop is a tool used to make shapes like strips and squares and much more. This important part of the Morton System will be easy to understand through this podcast
The new Version 3 manual for the PG01B is a great